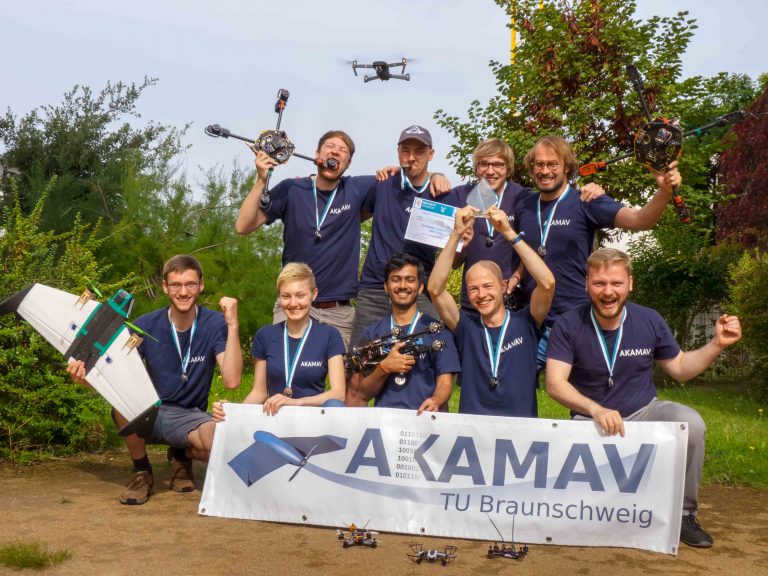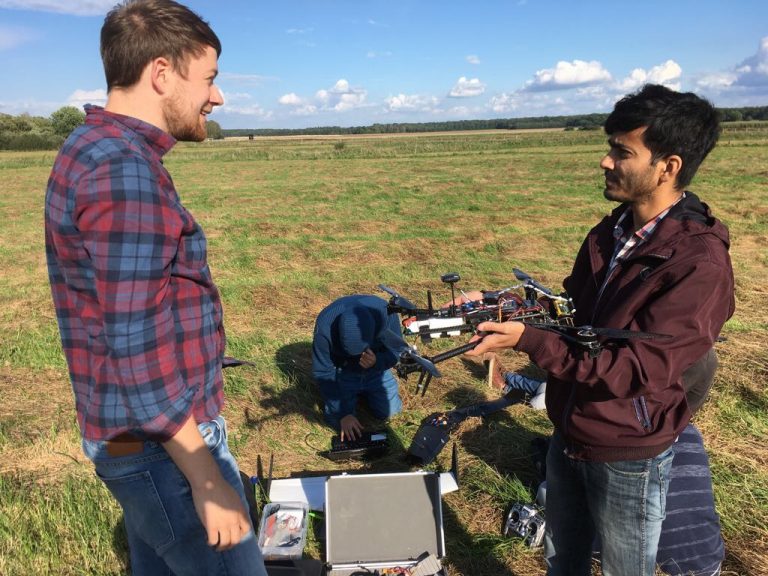 The AKAMAV is a student workgroup at the Technische Universität Braunschweig.
Our goal is the development of autonomous Micro Aerial Vehicles (MAV). Concept, construction and building are done by students.
These kinds of MAVs are able to carry small cameras or sensors, which give them the ability for lots of applications. In near future such equipped MAVs will be used for data acquisition, disaster management, traffic management, observation of long range infrastructures like gas pipelines and generally ranges, which require a fast elucidation in for humans non-accessible areas.